OLD MELBOURNE GAOL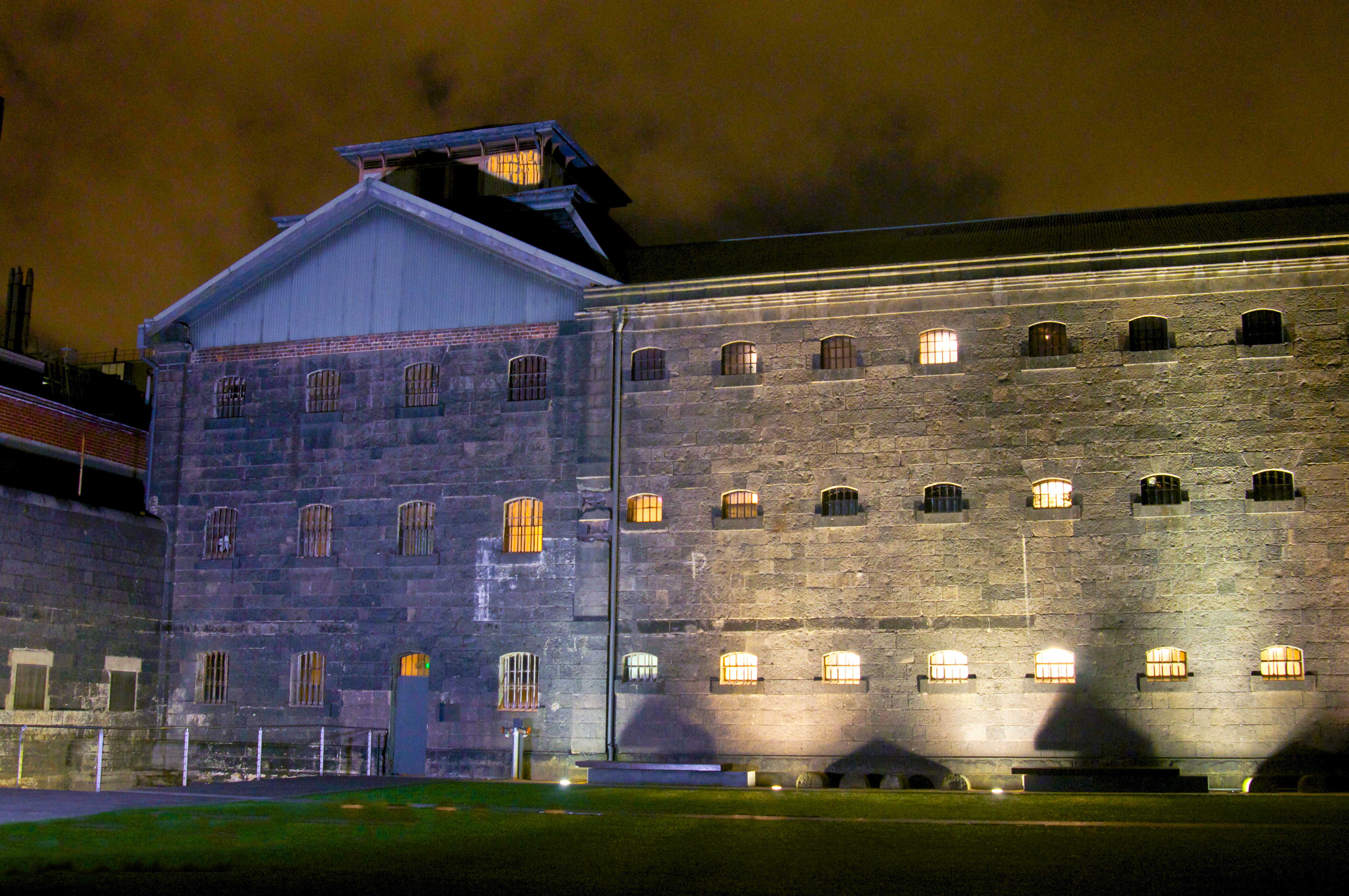 The Old Melbourne Gaol (for those not familiar with the term/spelling 'gaol' is actually pronounced 'jail) was the first extensive gaol complex in Victoria.
The first Melbourne Gaol was completed in 1840, but was far too small for its purposes. A second gaol was then commissioned in 1841 and completed sometime in 1844, adjoining the then Supreme Court at the corner of Russell and La Trobe Streets, but this was entirely demolished early in the twentieth century when the Magistrate's Court complex was built.
A 'new wing' but really stage one of the third gaol was completed sometime in 1854. It was of bluestone rather than sandstone, and had its own perimeter wall. Due to the complex consistently being overcrowded it was extended in two stages in 1857, and the boundary wall being extended in 1859.
The gaol was famous for housing and executing some of Australia's most notorious criminals including the famed bushranger Ned Kelly. In total, 135 prisoners were executed by hanging. The most infamous was Kelly who was just 25 when his life was ended on November 11 1880. The first woman to ever be hanged in Victoria was Elizabeth Scott on November 11 1863.
The last person to be executed at the gaol was Angus Murray in 1924, the same year the gaol was closed.
Rumors of hauntings among paranormal enthusiasts are quite active with reports of hearing voices, detection of evidence related to electical interference, as well as apparitions.
Many who visit the gaol claim to have heard the voice or a woman, who they believe to be that of Elizabeth Scott.
However, paranormal investigators and sleuths are disappointed that no claims or reported evidence to date has been related to the famed bushranger Ned Kelly or Frederick Bailey Deeming, who after his death was linked to the Jack the Ripper Killings.